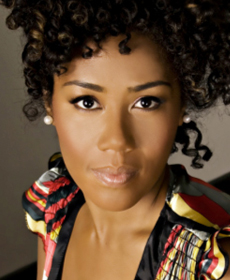 Miko Branch is the co-founder and CEO of Miss Jessie's LLC, the company behind the premium hair care product line, Miss Jessie's, that exclusively caters to the diverse spectrum of all curly hair types. Miko founded the company with her sister, Titi, and they named it after their beloved and fiercely independent "do-it-for-yourself," and "tell-it-like-it-is" paternal grandmother – Jessie Mae Branch.
As the visionary behind the Miss Jessie's brand, Miko revolutionized the hair care industry and became a leading pioneer of the natural hair movement by creating and marketing high performance and high quality hair care products. Miko quickly changed the conversation about hair and hair care by declaring that Miss Jessie's products were not exclusively for a specific ethnic group but rather were for all types of textures and curls regardless of ethnicity. As a result, the Miss Jessie's product line includes a variety of products for every type of texture and curl from wavy to coily.
Miko's finger print is evident in every aspect of the Miss Jessie's brand from the packaging and marketing to the colors and smells of the award winning products, including favorites like Baby Buttercreme, Pillow Soft Curls, Curly Pudding, Quick Curls, Leave In Condish and MultiCultural Curls.
Miko continues to develop innovative, original and effective solutions for curly hair needs and she has acquired numerous accolades such as becoming a best selling author of business memoir, Miss Jessie's: Creating A Successful Business from Scratch -Naturally (Harper Collins), WWD Most Influential Women in Business, Ebony 100, Centric 16/16 (16 Women To Watch in 2016), and she has graced the March 2016 cover of Black Enterprise Magazine as a result of her remarkable tenacity.
Although grateful to receive such recognition, Miko prefers to give, particularly to organizations that encourage the advancement and education of minority youth. Miko has partnered with the New York Urban League and the United Negro College Fund in support of their scholarship programs, and has made charitable donations to the Doe Foundation, NAACP, and Morehouse College.